The ECOWALL™ System
ECOWALL is our new state of the art system, ready to meet your energy challenges. Watch the ECOWALL video for more details.
Engineered Window Wall
Quest's modular and unitized window products are completely versatile and can be utilized as a simple window to a complex window wall cladding system. Every aspect of the Quest system is completely customizable including variables such as vision glass, metal panels, insulated metal panels and spandrel glazing. All Quest products are designed and engineered to meet or exceed current local and federal building code standards.
Introducing ECOWALL™ 141
ECOCORE™
ECOCORE consists of two struts that are mechanically engaged to the inner and outer aluminum frames. The struts are comprised of extruded polyamide 6.6 compound with glass fibres oriented in 3 axes. The geometry of the struts and the engagement are optimized to produce a frame that behaves as a composite.
The structurally superior frame is deeper than previous designs at 141mm (5 1/2"). The mechanical engagement of the outer parts to the ECOCORE results in maximum resistance to shearing forces, resulting in the ability to stand up to higher wind loads and extend over larger spans.
The 38mm strut depth is 50% deeper than the competition. Improved thermal performance is measurable and ECOWALL, ECOCOREF and high-performance glass are capable of achieving a U-Value of 0.31 BTU/hr/-sq ft F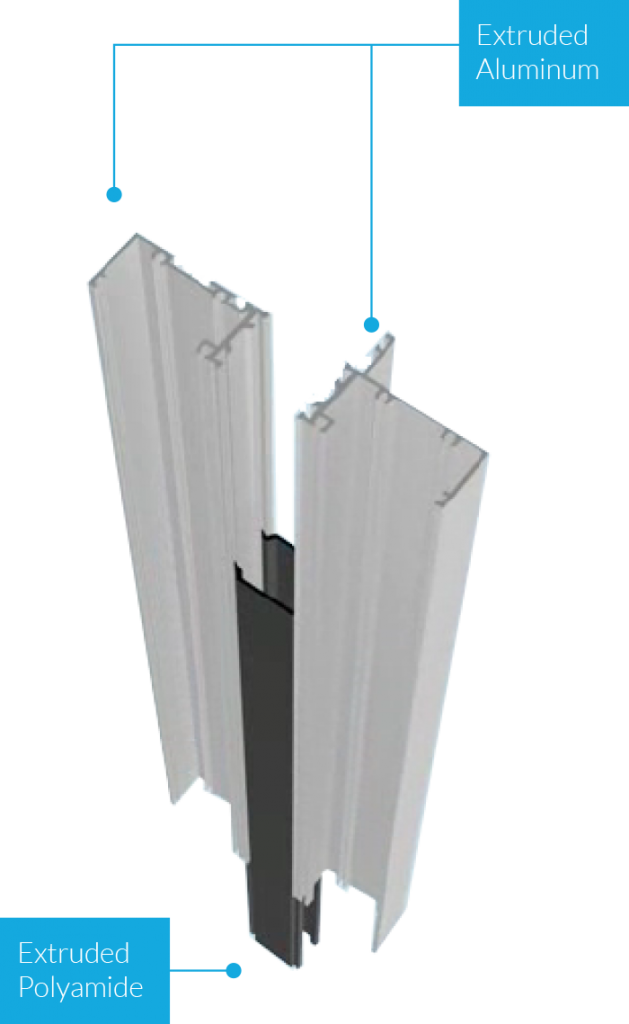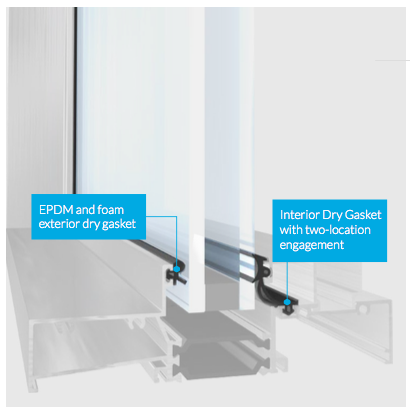 The Right Seal, Every Time
ECOWALL utilizes an exterior dry gasket that is comprised of co-extruded EPDM and Foam. This combination of materials achieves a double seal between the outer frame and the insulated glass unit.
The interior seal features a Patent-Pending EPDM Dry Gasket that is engaged in two locations and
mimics the geometry of a wet-sealant heal-bead. The interior gasket is held in place by an all-new aluminum stop that together can withstand a tested* wind load of over 400 km/hr EPDM is a rubber compound (in place of plastic based gaskets) and offers superior resistance to UV, and very low shrinkage rate.
Drain-Screen
The design flexibility of ECOCORE enabled Quest to design ECOWALL based on a drain-screen principal.
The Horizontal frame members feature and altered configuration of ECOCORE that creates a drainage cavity. This cavity along with a configuration of weep holes allow condensation to drain out the exterior of the system.
The interior dry Heal-Bead gasket in conjunction with the aluminum glass stop ensures that the primary interior seal is mechanically sound. This configuration has been tested to beyond CSA's highest B7 Rating. (15 PSF)**4 Cycles of 5 minutes on, 1 minute of relief.